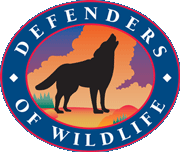 We donate 5% Defenders of Wildlife

defenders.org

!
to + Learn More
About Defenders of Wildlife
Founded in 1947, Defenders of Wildlife is a major national conservation organization focused on wildlife and habitat conservation and safeguarding biodiversity. We believe in the inherent value of wildlife and the natural world, and this singular focus defines our important niche in the environmental and conservation community.
---
Let us donate to your charity! Request a Review
Tell Us About Your Charity
Get Involved — spread the word about cardsfordefenders.com
---
Become a Giftbar Merchant — each sale generates a donation!
Joining Giftbar exposes your business to millions of potenial new customers, and we'll donate 5% of the total every time one of your cards is purchased via cardsfordefenders.com! Learn More »